Chicago
Waukegan officer shoots, kills man who police say charged at officers with knife and hammer, and gasoline can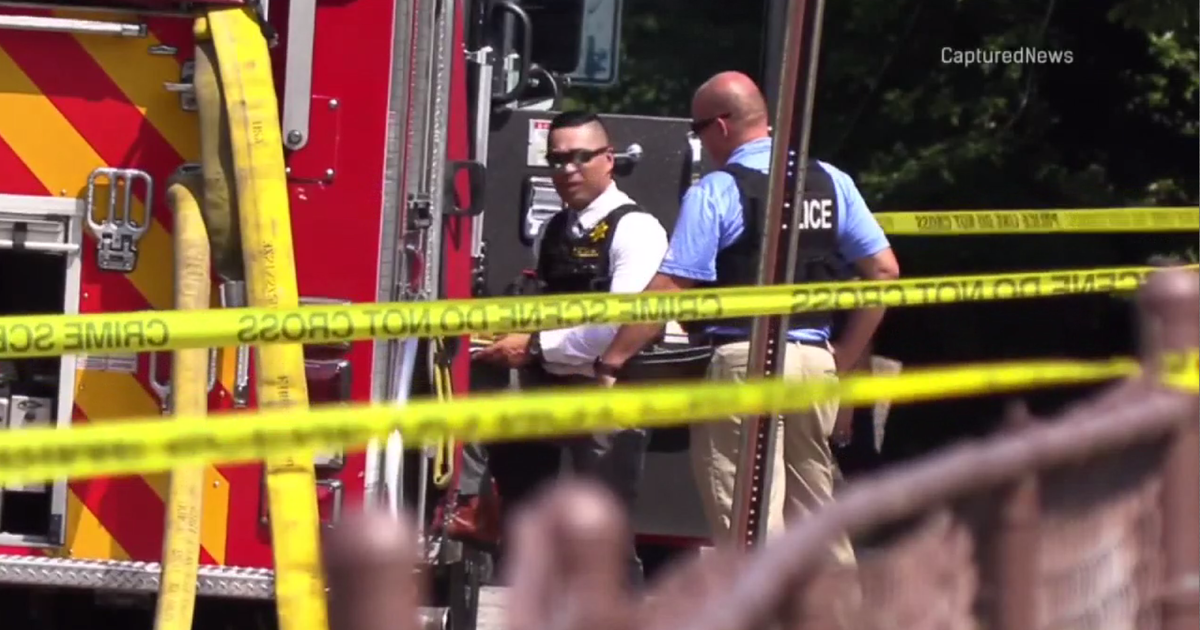 WAUKEGAN, Ill. (CBS) — An officer in Waukegan shot and killed a man Wednesday afternoon, after police mentioned the man charged at the officer with a number of completely different weapons – and a gasoline can taped to his chest.
When officers arrived to the neighborhood, we're instructed the officer who later shot the man had been coming with his hearth extinguisher to place out a burning fence the man had set on hearth.
But as CBS 2's Jermont Terry reported, the man's mom mentioned her son suffered from psychological well being issues and was horrified having witnessed what ended up taking place.
There is a way of panic in Waukegan when gunshots go off.
"It's a shame," mentioned neighbor Stan Reyes. "It's something we worry about, because I've got grandkids coming down the streets. Thankfully, they were in school today."
Yet Reyes can't consider what performed out proper throughout the road on Wednesday afternoon. His neighbor's son was shot and killed by Waukegan police.
"It's hard to see this happen – especially with the neighbors; being my neighbor's son," Reyes mentioned.
Diana Manjarrez was within the yard and witnessed police kill her son, Jesus Angel Manjarrez.
"That's my only son," she mentioned.
Video exhibits Jesus Angel Manjarrez strolling down the driveway. His mom is seen within the yard to the left, and at the underside proper, an officer is seen at the tip of the drive.
It was Ms. Manjarrez who made the decision to 911 for assist.
The motive, she mentioned, was "because he had two knives in his hands."
At 12:45 p.m. when police had been referred to as to the household's house within the 1000 block of Glen Court, Jesus Angel Manjarrez had already damaged a neighbor's window – and had set a wood fence and storage on hearth.
Manjarrez had already damaged a neighbor's window, and police mentioned he had a chainsaw – and had set a wood fence and a storage on hearth.
Manjarrez's mom mentioned her son was having a psychological breakdown.
"He had duct tape in his head," Ms. Manjarrez mentioned, "because like I said, he had problems – you know, mental problems – and he thought he was Rambo."
Waukegan police mentioned when officers arrived, Manjarrez had a knife on a hammer on him. He additionally had a gasoline can taped to his chest, police mentioned.
An officer had grabbed a hearth extinguisher from a squad automotive to extinguish the burning fence, police mentioned. The officer walked towards the hearth, and Manjarrez charged at him with the knife and the hammer, police mentioned.
The officer instructed Manjarrez to cease approaching, however he did not – and the officer shot him, police mentioned. He was pronounced useless on the scene.
Video exhibits Manjarrez charging at the officer. We stopped it proper earlier than he goes down, however the pictures can be heard.
"Police shot him three times," mentioned Ms. Manjarrez. "They could have Tased him. They didn't have to shoot him."
Waukegan police mentioned the officer feared for his security, and that was why he shot.
Waukegan police do should put on physique cameras, and investigators are reviewing the footage.
Waukegan Police Chief Keith Zupec has requested Illinois State Police to research.