San Diego
VP of Mission Valley Development Project talks future of site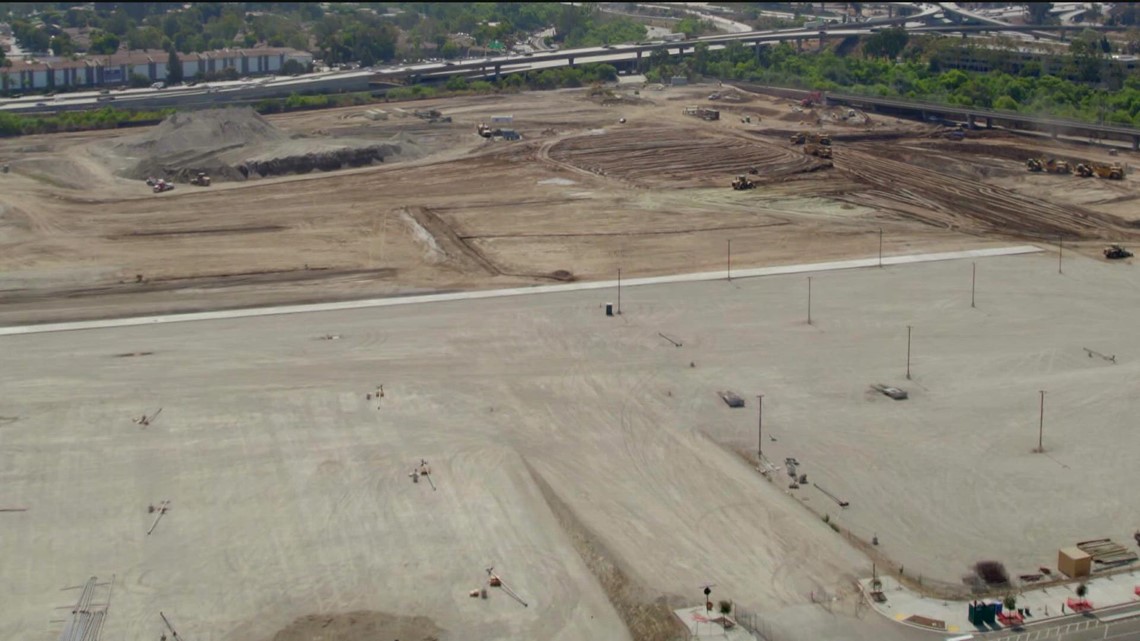 San Diego State is planning to build a residing and leisure space outdoors Snapdragon Stadium in Mission Valley.
SAN DIEGO — There is extra to Snapdragon Stadium and the Mission Valley site than soccer and concert events. The subsequent section of the SDSU Mission Valley Development Project features a residing and leisure space.
CBS 8 walked outdoors the brand new stadium with Gina Jacobs, the Vice President of the SDSU Mission Valley Development Project. She pointed to the east of the car parking zone close to Interstate 15 and mentioned, "That entire grey area is temporary parking but in the future that is where we will have residential housing."
San Diego State says along with the stadium there shall be 4,600 residences that may embrace inexpensive housing, a 400-room lodge and sufficient retail that might match almost two soccer fields.
"There is grass there now but those are future locations for Innovation District buildings for research and labs," mentioned Jacobs.
Surrounding the 1.6 million sq. ft of technology and analysis space for SDSU college students and school would be the second section of this project that may have 80 acres of open space and a river park.
"Thirty-four acres of park space along the San Diego River and recreation, hiking and walking trails and biking trails. Children's play area," mentioned Jacobs.
The whole growth is deliberate for everybody to play. "SDSU Mission Valley is really for San Diego," mentioned Jacobs.
San Diego State says the Riverwalk Project must be accomplished by 2023.
The Aztecs will host the primary sport at Snapdragon Stadium towards the Arizona Wildcats at 12:30 p.m. on Saturday, September 3. Tune into CBS 8 for the sport and for a pregame present at 11 a.m.
WATCH RELATED: An inside take a look at San Diego State University's glowing new Snapdragon Stadium