San Diego
U.S. Marine dies in crash on I-5 near Camp Pendleton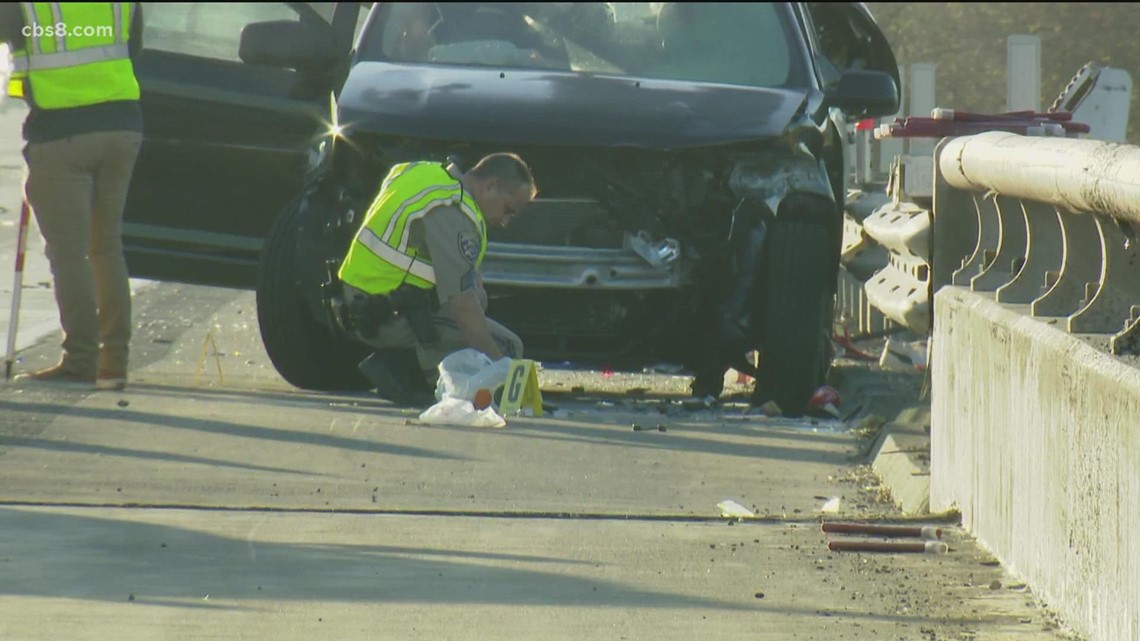 The accident triggered a SigAlert, closing three lanes following Monday morning's accident.
SAN DIEGO COUNTY, Calif. — A Sig Alert has been lifted Monday following a lethal crash near Camp Pendleton involving a very good Samaritan who simply occurred to be a U.S. Marine.
Around 3:30 a.m., the California Highway Patrol responded to a collision involving a Ford Edge SUV that was sideways in the southbound lanes of Interstate 5 near Las Pulgas street in Oceanside, in line with authorities.
The driver of the SUV was 36-year-old, Darryl Sheffey. For causes nonetheless being investigated, Sheffey was concerned in a solo automobile crash that left his automobile blacked-out in the site visitors lanes, CHP stated.
Immediately after the collision, a 20-year-old U.S. Marine out of Camp Pendleton pulled over to assist Sheffey and his different passenger, a 31-year-old feminine. At that point, a field truck pushed by a 47-year-old male, collided into the SUV, killing the Marine and severely injuring the couple, Camp Pendleton Fire Personnel stated.
CHP stories say the Marine, whose title has not been launched, died on the scene and the couple concerned in the crash was taken to Scripps Memorial Hospital at La Jolla.
"The Marine is a male Marine. He was trying to do the right thing, he was trying to help somebody in need. Unfortunately, the freeway traffic was still moving at the time and the box van came and collided into the vehicle," CHP stated.
Sheffey has been arrested for a number of felony fees and will probably be booked into the San Diego County jail after receiving medical care, CHP stated.
The accident triggered a SigAlert, closing the three lanes. Traffic was backed as much as Basilone Road near San Clemente following Monday morning's accident.
WATCH: International vacationers scramble as new COVID-19 testing guidelines take impact Monday (Dec 6, 2021)