New York
Thousands of students celebrate academic goals at I WILL GRADUATE Day at Barclays Center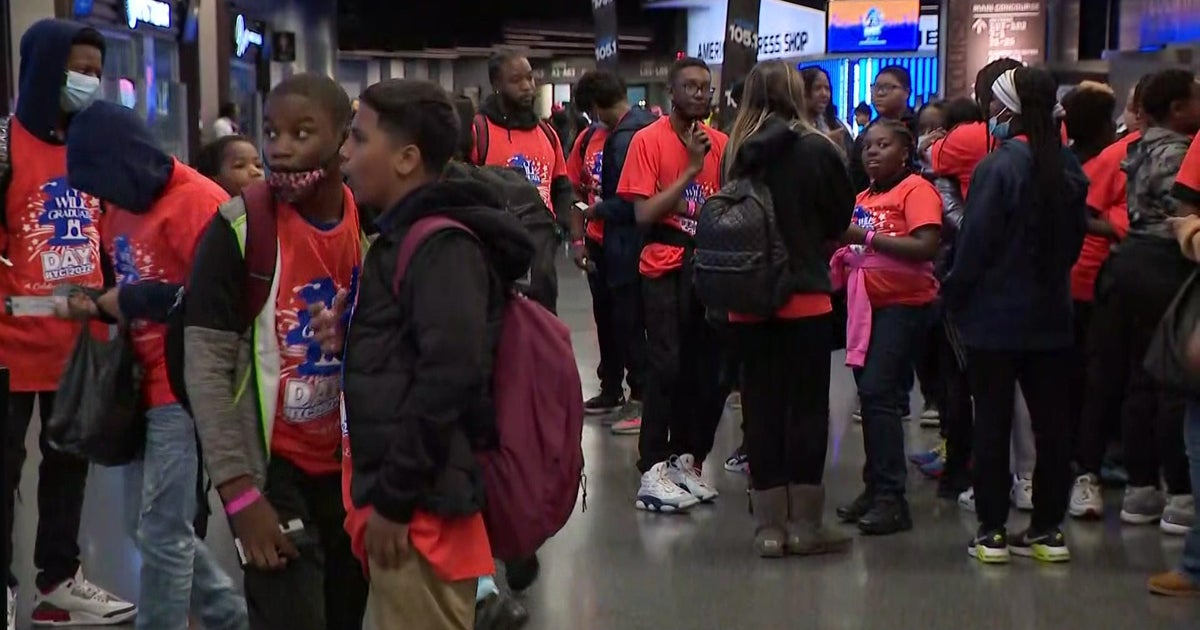 NEW YORK — Today is the most important annual celebration of training for Brooklyn nonprofit I WILL GRADUATE, as hundreds of New York City students pour into Barclays Center. 
CBS2 is proud companion with the Brooklyn nonprofit, I WILL GRADUATE, underneath our #BetterTogether marketing campaign.  
Organizers say about 13,000 students are anticipated at the energetic, star-studded program, which features a pep rally, STEAM expo, basketball clinic and a possibility for the youngsters to essentially take into consideration their future. 
Imagine on a dreary October morning to be taken out of class and to an enormous stadium for one thing like this. These students made a pledge at the beginning of the year to take their training significantly, keep targeted at school and graduate on time. That pledge kicked off a six-week lengthy program, which included mentorship and specialised curriculum with tutoring. 
As CBS2's Hannah Kliger reported, you possibly can see the thrill on the students' faces. She spoke with a principal and pupil from Queens who had been actually excited to take part in a dance competitors, only one of the thrilling issues deliberate. 
"We are coming out of a pandemic and are partially still in a pandemic. Our students need social emotional support,"
Catherine and Count Basie Middle School Principal Ativia Sandusky informed Kliger. "So this event today will build their esteem and also encourage them to continue to keep pushing through all the trials and tribulations even that they have faced in life."
"A lot of people don't turn out to what they're destined to be, they go down the wrong path. And for us in my school, we just want to go down the right path," stated 13-year-odl Chyna Matthews. 
One of the issues that stands out about this program is that lots of their alumni really come again to develop into mentors and volunteers, as a result of they are saying the nonprofit actually touched their lives.