Houston
SPCA: Injured, orphaned coastal birds rescued, others found dead
Many of the child birds rescued by the Houston SPCA's Wildlife Center of Texas had damaged wings, mangled legs and inner accidents.
HOUSTON — Dozens of injured and orphaned child birds have been rescued Saturday after somebody destroyed their nesting space, in keeping with the Houston SPCA.
Many of the injured birds had damaged wings, mangled legs and inner accidents.
The younger birds are being cared for and handled by veterinarians and wildlife consultants on the  Wildlife Center.  They'll stay on the middle till they are often launched again to the wild.
The TPWD is conducting an ongoing investigation.
Photos: 71 birds rescued by Houston SPCA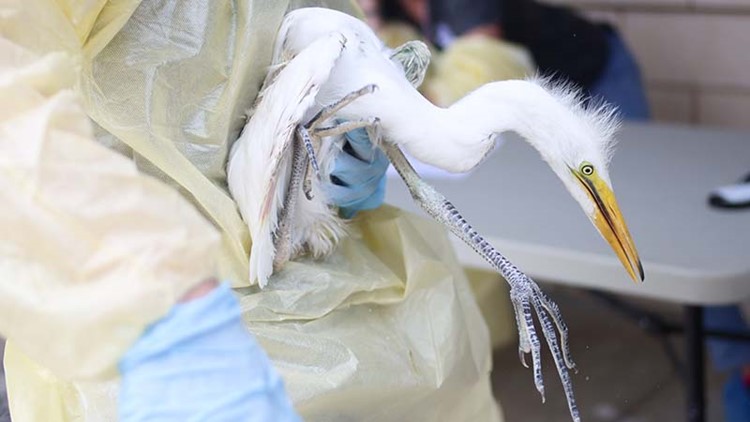 Migratory birds like egrets and herons are protected by state legislation and are federally protected underneath the Migratory Bird Treaty Act (MBTA). More than 1,000 species are protected underneath the MBTA and it's illegal to kill, injure or seize them.
To report nameless suggestions of animal cruelty to the Houston SPCA, click here.
Each year, the Wildlife Center cares for greater than 12,000 native wild animals, and greater than 360 completely different species.
RELATED: Precinct 4 deputies rescue candy pet from storm drain in Spring
RELATED: Dog coach rescues 35 German Shepherds from Ukraine
RELATED: 'Really, actually huge' | Massive alligator gar caught in Houston bayou