Miami
Massachusetts woman accused of using bees to attack deputies during eviction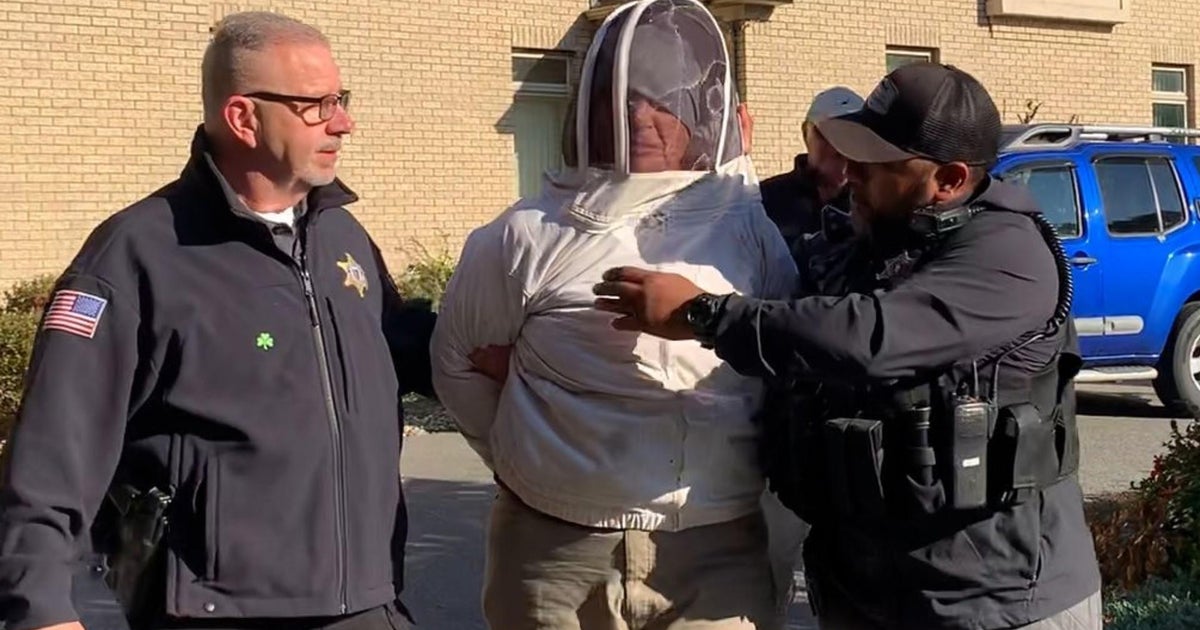 LONGMEADOW – A woman is accused of using bees to attack members of the Hampden County Sheriff's Department as they tried to implement an eviction at a Longmeadow residence.
On October 12, deputies stated Rorie Susan Woods, 55, of Hadley, pulled up to the scene of an ongoing eviction on Memery Lane.
The woman left her canine within the automobile and walked over to "manufactured bee hives" that she was towing behind her SUV. Woods allegedly started making an attempt to open lids to launch the bees.
The Sheriff's Department stated deputies tried to cease Woods, however the agitated bees started circling the world, in order that they backed off.
Woods allegedly then smashed a lid and flipped a hive off the trailer, inflicting the bees to swarm. Several officers and bystanders have been stung.
Deputies stated Woods placed on an expert beekeeper go well with to defend herself as she carried a tower of bees close to the entrance door of the house in an try to cease the eviction.
Sheriff Nick Cocchi stated in an announcement that Woods "put lives in danger as several of the staff on scene are allergic to bees."
"We had one staff member go the hospital and luckily, he was alright or she would be facing manslaughter charges," Cocchi stated. "I support people's right to protest peacefully but when you cross the line and put my staff and the public in danger, I promise you will be arrested."
Woods was arrested on 4 counts of assault and battery by means of a harmful weapon, three counts of assault by means of a harmful weapon, and one rely of disorderly conduct.
"Never in all my years of leading the Hampden County Sheriff's Civil Process Division have I seen something like this," Robert Hoffman, Chief Deputy of the Civil Process Office stated.