Houston
"I was rooting for the Astros when I was three years old"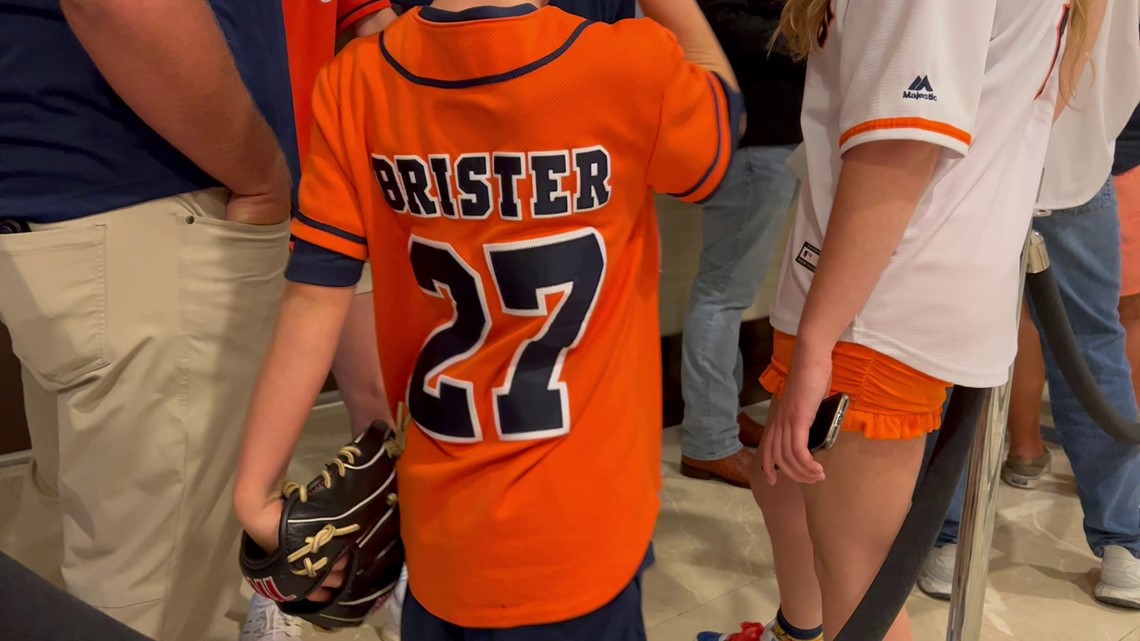 When Houston punched its ticket to the 2022 World Series, dad Chris did too.
HOUSTON — National polls would have you ever consider nobody outdoors the state of Texas is rooting for Houston in the World Series, however social media tells a special story.
If there's one workforce Louisiana 8-year-old Mayes Brister loves, it is the Astros.
"I was rooting for the Astros when I was three years old," stated Mayes.
That's how outdated he was when he sat on his dad Chris's lap and watched the Astros win the 2017 World Series.
"Since then, the kid has watched nothing but the Houston Astros," Chris Brister stated. "He didn't even watch Paw Patrol. He spent his time watching Major League Baseball."
RELATED: Lance McCullers' tattoos present his love for Houston
So when Houston punched its ticket to the 2022 World Series, dad Chris did too. He shared the secret in a TikTok video that rapidly racked up greater than 1,000,000 views. It confirmed Mayes consuming at the desk whereas Chris checked out his cellphone, which displayed two World Series tickets.
On the video, Chris stated, "The little boy who loves the Astros so much has no clue that on Friday, he's going to get to experience Game 1 of the World Series."
Chris shared the emotional reveal early Friday morning. In it, he performed the unique video for Mayes, who promptly offers his dad a giant hug.
"He's kind of at the age where I think he gets it. I think it will mean a lot. But he's also at the age where everything's so big to him," stated Chris. "I wanted to give him one childhood memory that would last a lifetime."
RELATED: In 2017 World Series, Astros fought for greater than a championship
On Friday, the pair drove from Ruston to Houston with sufficient time to cease by Dick's for some gear and seize a chew at Biggio's earlier than the large sport.
All Mayes desires haven't come true but, although. That's as much as the Astros.
"Keep winning in the postseason and win the World Series," Mayes inspired. "Go, Astros!"