New York
Autobiographical play "The Nosebleed" invites audience members into "a space of reflection and healing"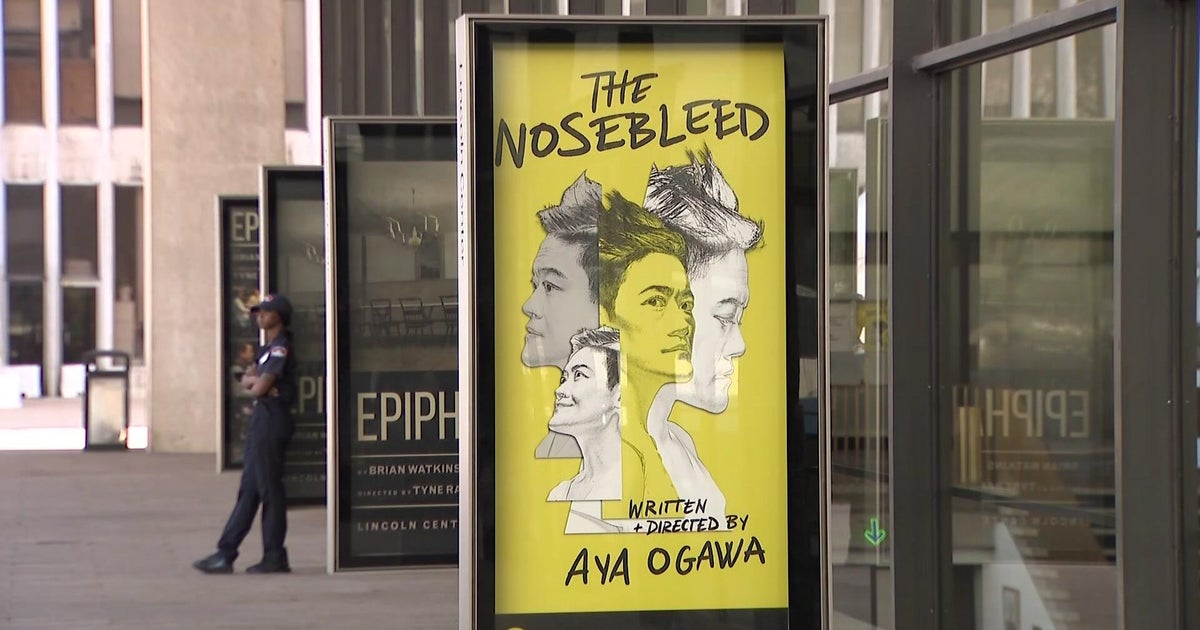 NEW YORK — A brand new autobiographical play at Lincoln Center explores the tense relationship between a father and youngster.
The important character in "The Nosebleed" offers with a tough dad and that fractured relationship results in regrets and therapeutic after he dies. The present is predicated on the playwright's life with a distant, puzzling father, and explores the guilt from failing to have a memorial for him.
CBS2's Dave Carlin spoke to the darkly humorous manufacturing's daring creator, Aya Ogawa.
"I know that the play will resonate for different people in different ways. Maybe they come from an immigrant family, maybe they have a difficult relationship with their father, maybe none of that, but I think that there are a lot of entry points into the story, and I hope that the play kind of allows them a doorway into a space of reflection and healing," Ogawa mentioned.
The author/director performs a number of characters, together with the dad.
"I am working to cobble together my understanding of him and the gesture of embodying him, I think is … kind of like the highest attempt that I can give him the honor that I would like to give him," Ogawa mentioned.
They and the remaining of the six-member cast make it a two-way road with the audience, posing questions on dads on the whole with a quick audience writing train and occasional present of palms. At one level, a cast member asks the audience to boost their hand if they've a dad, then elevate their hand if they've a dad who has died.
Improvisational, confessional moments make every efficiency a bit totally different.
"The audience can participate to whatever extent they feel comfortable, but the reason that that reach is there is because … I need the audience to be present and be part of the sharing and telling of this story," Ogawa mentioned.
They added, "I think that men … are contending with expectations around masculinity and power and power dynamics, and my work is really making an attempt to unravel that and explore other expressions of what it means to be masculine, what it means to be a father, what it means to be a parent, what it means to be a human."
"The Nosebleed" is taking part in at Lincoln Center's Claire Tow Theater by way of Aug. 28.